Rationality is an essential instrument in humanity's quest for knowledge, yet the practical pursuit of knowledge often ignores or violates fundamental principles of rational inquiry or overlooks the inherent limitations in the use of rationality as an instrument of knowledge. This project will explore the philosophy and practice of rationality as it is applied in various fields of knowledge to identify common deviations and limitations and propose ways to compensate for the limits to rationality.
Paper & Presentation by Simeon Anguelov at "Humanities in the Contemporary World"in Montenegro on June 7-9, 2012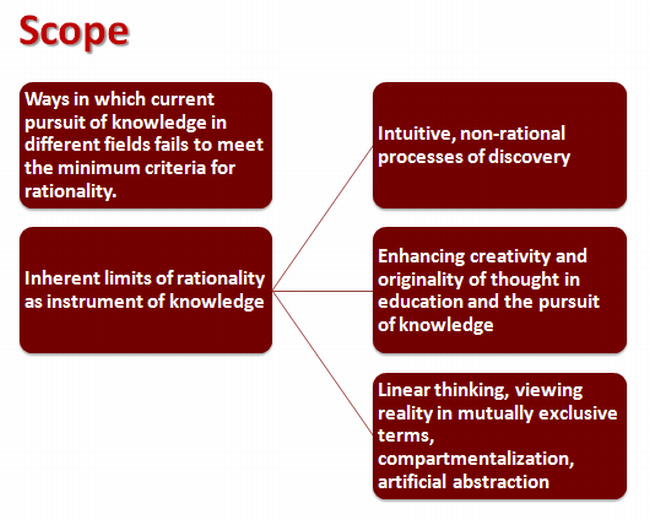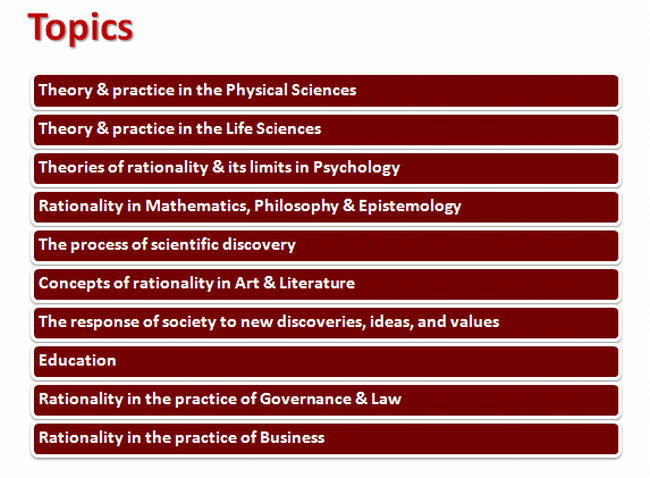 For more information, contact Project Leader.